Today is the last day of my summer internship at Rivian. I spent my summer as a user experience research intern and had a wonderful time here at Rivian. I became more confident in myself because I had great feedback from my colleagues. And I decided to stay in the UX research track for my second year of graduate school and beyond because I enjoyed it! As my internship is ending, I wanted to write about what I learned from my experience at Rivian.
My internship interview experience was the best with Rivian. The recruiter clarified the purpose of each interview and what I should expect, and I had great conversations during two interviews with the Rivian UX research team. The interview with my manager went 70 minutes, even when it was scheduled for 45 minutes. After the interview, I was sure that I would learn a lot during the internship with this team because I could learn a lot in the interview. And I was not wrong.
I am one of the "more mature" interns (as my director says) in the company. I switched my career to UX research by going to graduate school after working as a marketer and an employee experience researcher at start-ups. My previous jobs did not work out well, and it made me wonder I would ever find the right job: the job that I enjoy and I'm good at. This internship was my first paid job as a UX researcher, so the most important purpose of this internship was to see whether I would like UX research.
I know it is too early to say that UX research is perfect for me just with two and a half months of my internship. However, I appreciated my Rivian internship and got great feedback from my manager, teammates, and cross-functional teams. I am excited to continue learning more about UX research and became confident about my future as a UX researcher. This internship experience definitely rebuilt my confidence to pursue my career.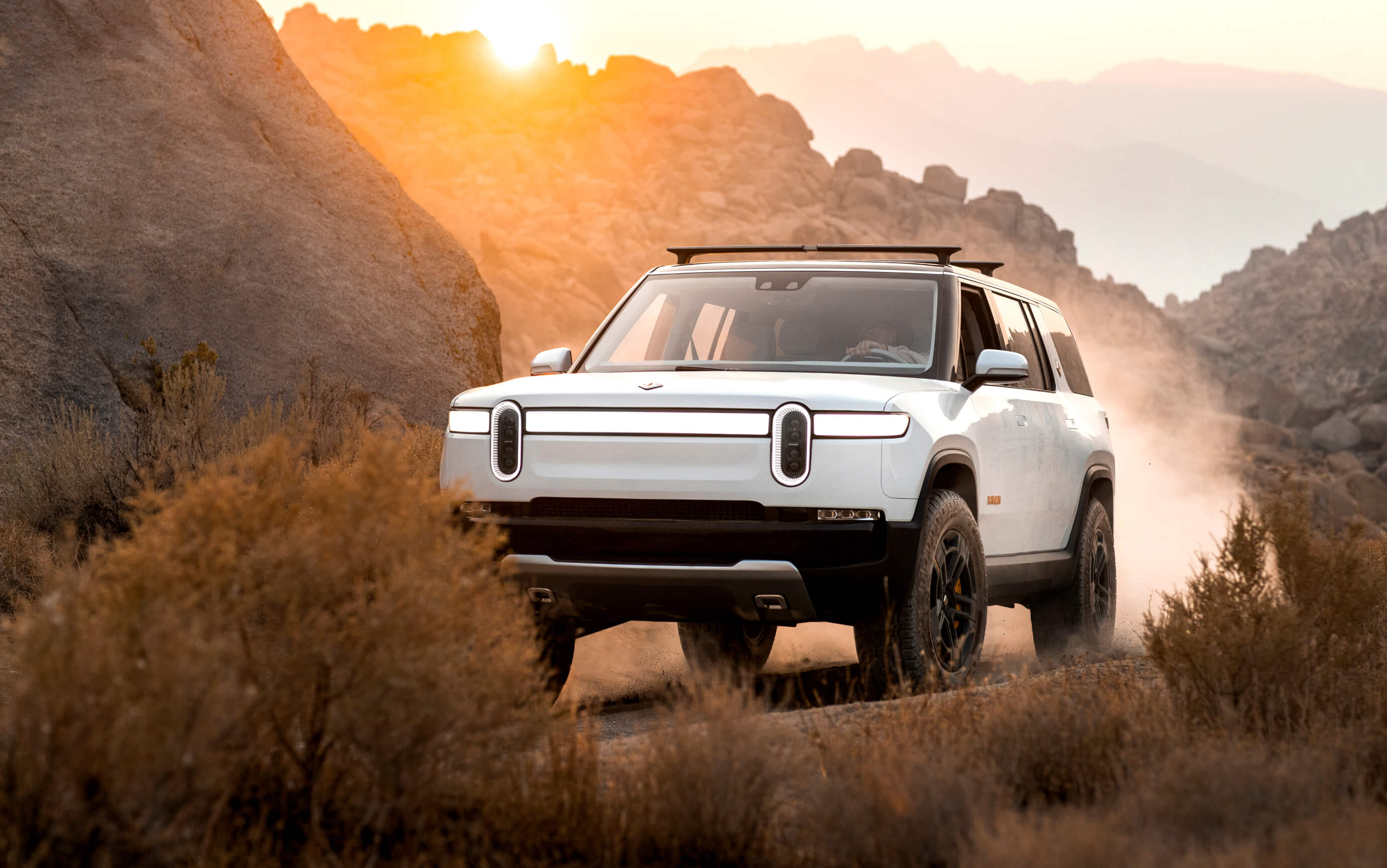 There are three lessons I learned during this internship, including my interest in UX research.
First, listen during the interview. Let the participants talk. I learned at school that I lose time to hear the participants as I talk more. So, I should minimize my talking and give the participants all the time to talk and give me feedback. Also, my teammate taught me how to facilitate filler words and silence well in sessions to encourage participants to talk more. "Don't be afraid of silence." During this internship, I conducted usability tests, and it was a great opportunity to practice what I learned in class and from my teammate. With my silence and filler words, I could get more feedback from the participants.
Second, let the audience know the key deliverables even only by reading the titles of the slides. I believe every company has different methods of delivering the result of the research. In our case, it was a presentation with a slide deck. One of the most valuable lessons that I learned from my manager was that the title of the slides should capture the main point that I want to deliver on that slide. For example, during the usability sessions, the participants could not easily find a scroll bar on the screen because it was too thin and light. My manager recommended that I title it as an "undiscoverable scroll bar" rather than just a "scroll bar." If I title the slide as "scroll bar," people who were not at the presentation and only reading the deck would not get a clear understanding of what I want to say on the slide. But with "undiscoverable scroll bar," they'll know what the problem with the scroll bar is without watching the recording of my presentation. I should aim to make the slides so that executive levels understand my work only by reading the slides' titles.
This internship was my first business environment to work on a product, so it was the first time to work with diverse stakeholders. While working with other roles, I learned understanding a clear context was essential.
Our research team is small compared to the design team we work with, so a researcher works on multiple products simultaneously. I was assigned to a project, and presence in the cross-functional meetings was not expected, but I asked to be invited to recurring cross-functional meetings to understand the product better and provide some user experience insights. In those meetings, I was acting as a liaison between the research team and that product team (designers, PMs, and engineers). This experience definitely taught me how to work with stakeholders. One time, I thought the design was not following the basic usability heuristics and suggested an option for better usability, but it was because I did not have the right context. After understanding the goal of the design, I was able to bring a better suggestion to the team.
Before I end this post, I want to share two tips for the new interns.
One of the best things I did before my final presentation was to get written feedback from the people I worked with. I created a Google Form to get feedback about my impact on the team to include that in my final presentation and got a lot of great feedback. Those comments made my day!
Moreover, I got to know my colleagues personally with 1:1s during the internship. Since I had only limited time, I tried to connect deeper with the people I closely work with rather than having one-time 1:1 meetings with many different people. I personally prefer meeting some people several times than meeting more people just one time, so it worked really well for me. Connection during the internship is important, as everyone knows, but how you want to manage it is solely your choice!
I can't thank enough to my manager and my team at Rivian. All of my colleagues made my experience exceptional. I am going back to school, starting my second and last year in two weeks. I have taken more qualitative research methods courses in my first year, and in the fall, I am planning to take more quantitative research methods and management courses to be a more well-rounded researcher and future manager! I expect this internship experience to be helpful in my second year.