The second interviewee of Women at Work is Jin Hee Cheon. She is a freelancer as a gayageum player and a gayageum tutor. Gayageum is a Korean traditional string instrument that is played with fingers. Other than these two professions, she talked about her diverse experiences.
Gayageum is pronounced like [ga-ya-geum] and written 가야금 in Korean.
Hello, Jin Hee. Thank you for being my interviewee. Can you briefly introduce yourself?
Hello, I'm Jin Hee Cheon, and I play and teach gayageum, a Korean traditional instrument.
Even for Koreans, gayageum is not a popular instrument to start as a hobby. How did you begin to play it?
I played piano when I was young and applied to art schools, but it did not work out. Then, in middle school, I decided to learn gayageum in an afterschool program. I did not mean to be a professional gayageum player back then, but my teacher saw the potential in me and suggested that I major in gayageum. That is when I started to prepare for an art school again. I majored in gayageum at high school, college, and masters.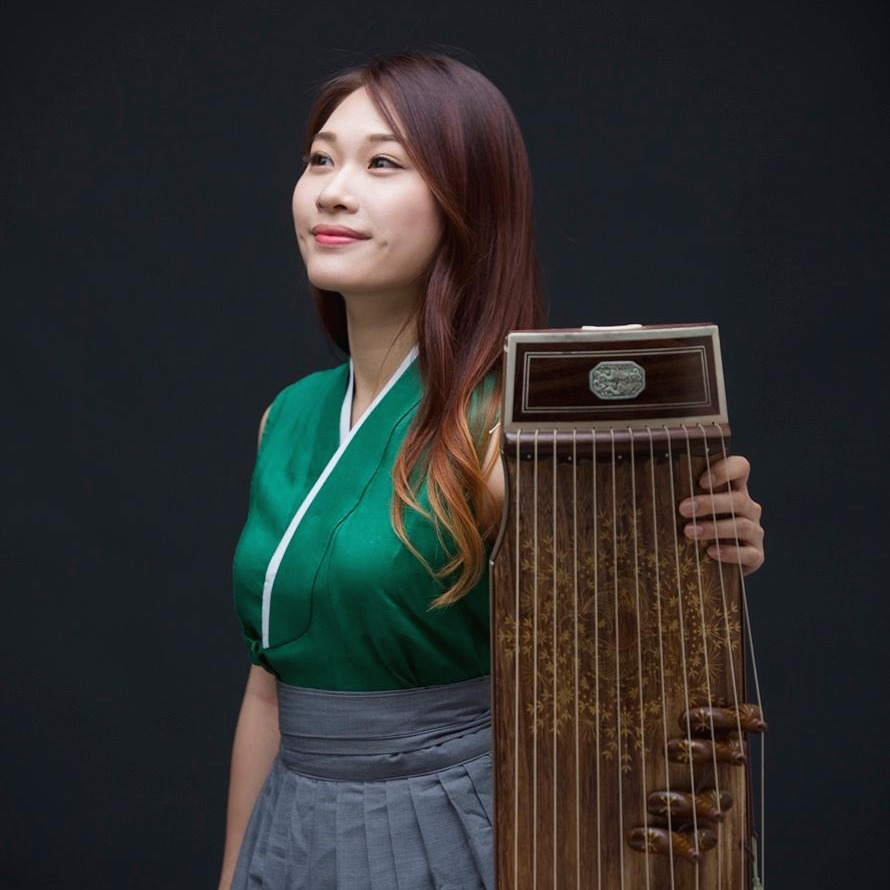 How did you start to perform professionally?
I have had a lot of experience on stage since I was in college. That is one of the notable differences that I have from my peers. I joined my first professional team when I was 20. My first team was a quartet with gayageum, ajaeng, geomungo, and haegeum. At that time, I played with seniors who did not even go to college with me because they were 4~5 years older than me. I did not know them, but they asked around and called me. It was an excellent opportunity. I joined Hona, the team I'm currently playing, in the same way.
Gayageum, ajaeng, geomungo, and haegeum are all Korean traditional string instruments, but ajaeng, geomungo, and haegeum are played with sticks. They all produce unique sounds.
Did you also start teams?
When I was in college, I started the team with my friend, who plays daegeum(a Korean traditional bamboo flute) to compete in instrumental competitions. And I am one of the first members of the fusion music band Knot Moon with guitar, piano, bass, haegeum, and gayageum. We compose the music and focus more on albums rather than being on stage. Since we write our music ourselves, we make what we want to play. We do not make albums very often, but we do slowly and steadily. Last year, the guitarist and I created an album. The members of Knot Moon are calm and sensitive, so we create the music that is easy to listen to.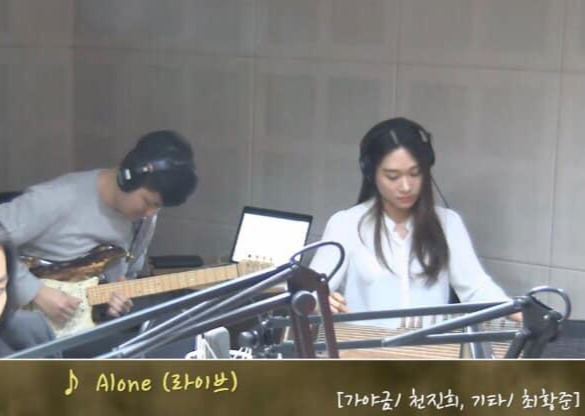 You might think that you were lucky to play steadily, but also you created your career yourself!
So you also have a teaching job. How did you start your career as a gayageum tutor?
As I started my performance career early, I also started my teaching career early. My friend's sister was my first student when I was 20. She was a junior from high school, and I prepared her for college. At that time, I did not have a practice room, so she stayed at my house almost all day practicing even when I was not at home.
So, you must have taught diverse groups of students.
Yes, the most memorable one is a college student I taught when I was in college. She was one year older than me. One of my instructors at college introduced me to her, and I tutored her a 25-string gayageum. I also helped my tutor teaching students and taught skills for school applications such as reading music and music dictation. Recently, I taught at my old art high school and after school programs in middle schools. Teaching at school sometimes leads to private lessons.
A 25-string gayageum is a modernized gayageum, which has all scales. Whereas, a traditional (sanjo) gayageum has 12 strings and five notes.
Yes, you taught me for three years and made me the most wonderful hobby!
You have done things other than performance and teaching gayageum. How did you start DJing?
I just started to learn DJing because it looked cool, and I was curious. I played for 4 to 5 years. At that time, there were not many female DJs, so my tutor gave me a lot of chances to be on stage. However, I became too nervous whenever I played because if I made one small mistake, it would ruin the whole atmosphere. One time, I DJed in the orientation event, and students were so excited that everyone came up to the stage and jumped. The electric cord was accidentally pulled out, and the whole sound stopped suddenly. Fortunately, it went smoothly at that time, thanks to the host, but after that, I was so exhausted. Then, I thought I couldn't do it anymore.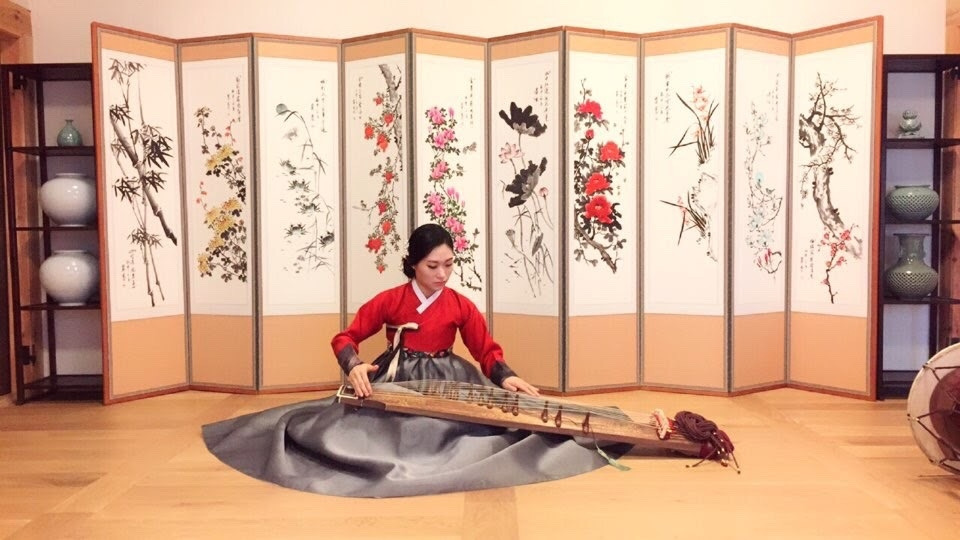 So, you don't get nervous when you play gayageum?
You know, even talking in front of people is very nervous, but playing gayageum is the most comfortable thing for me to do in front of people. Since I have a lot of experience on stage, the nervous feeling is pretty familiar. At my first solo concert, I was nervous, but it was manageable.
You also started YouTube a few months ago. How did you start?
My friend has suggested that I do YouTube for a long time. He works at an office and to people who work in an office, my life seems pretty interesting. When he sees me, it seems that I just enjoy my life, but I always do some projects and things. He thought it would be fun to do YouTube and said that he was going to help me for a year. Of course, it is harder than I thought. It was a little awkward to talk in front of the camera at first, but I became used to it after two months.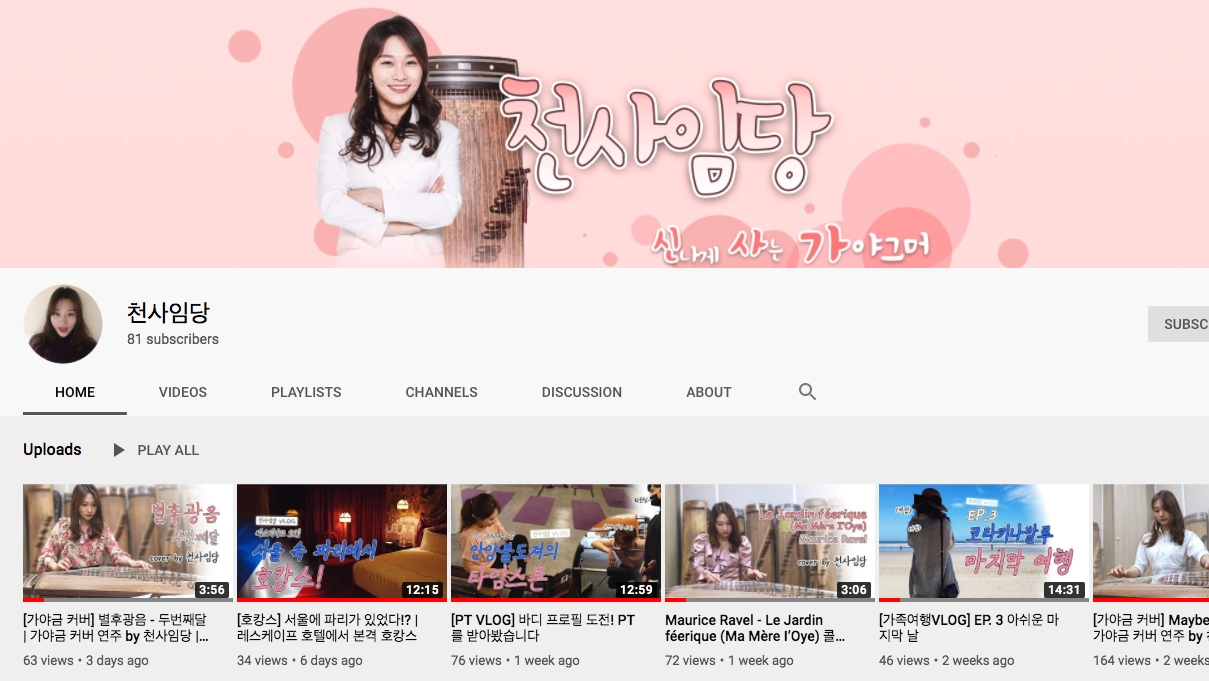 I am enjoying your YouTube! How did you come up with the name of your YouTube channel?
I thought a lot about the channel name and asked my friends about me. One of my friends told me that I have an image of Shin Saimdang, who is a Korean artist, writer, calligraphist, and poet from the Joseon Dynasty(1392 ~ 1897). So I put my last name and her pen name together: Cheon Saimdang. I also like it because it creates another meaning. (Cheonsaimdang can be interpreted as "I'm an angel." in Korean) Please subscribe to my YouTube channel! I upload cover songs and my daily life video logs. Jin Hee's YouTube CheonSaimdang
People who majored in music have many career paths but mainly two tracks. Do you consider yourself a performer or a tutor?
I consider myself a gayageum player rather than a tutor. I teach, but I don't look for students actively.
How did you decide on your career path?
It is hard to say that I "decided" my career path. It was more like going with the flow. I joined and started the ensemble teams since I was in college and always have been in two teams. So it was reasonable for me to be a performer. I am also playing in two teams now: Hona and Knot Moon.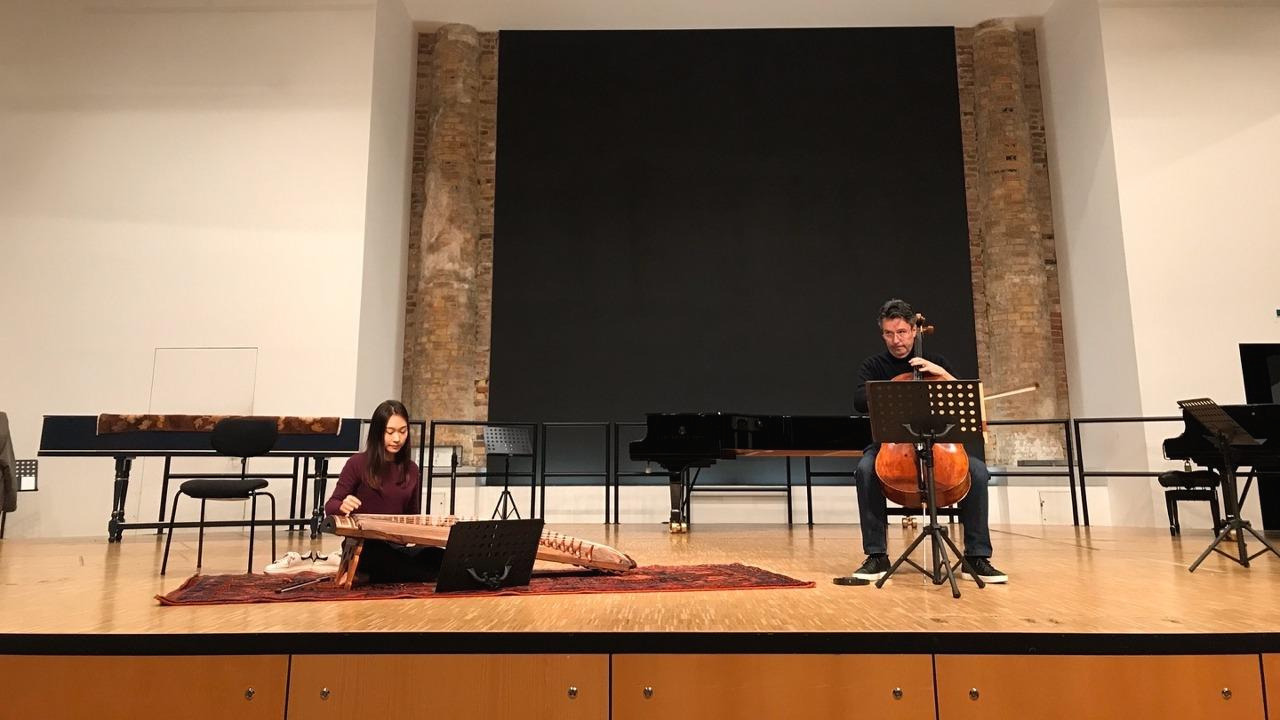 What are some qualities that a gayageum player and a gayageum tutor should have?
A gayageum player should play well on stage, and a tutor should teach a student to perform well on stage. So it is hard to be a player if one is too afraid of spotlights or gets too nervous on stage. Of course, it is scary to be on stage at first, but one can continuously improve when one learns from experiences on stage. In addition, one has to handle unexpected situations well because a lot of unforeseen situations happen in many events and performances. I once played at the year-end party of the alpine club, and it was a Korean barbecue restaurant without a stage or a microphone. It was awkward because the audience suggested having dinner with them and my hanbok smelled like barbecue, but it was an interesting experience. If one chooses to be a performer, one needs to be able to deal with this kind of situation. On the other hand, a tutor has to be able to understand students well and be good at dealing with their parents.
Hanbok is a Korean traditional clothes. Musicians, who play Korean traditional music, usually wear hanbok on stage.
What do you think is your strength as a gayageum player?
First of all, excellent performance is an essential strength. Besides, I think having a lot of stage experience is my most outstanding strength: not only the number of stages but the different types of stages. I have been on different stages such as solo concerts, middle and high school events, military units, and outdoor stages. Also, I played gayageum with a DJ at a large nightclub and played in other countries. So, having a lot of different stage experiences is my biggest strength.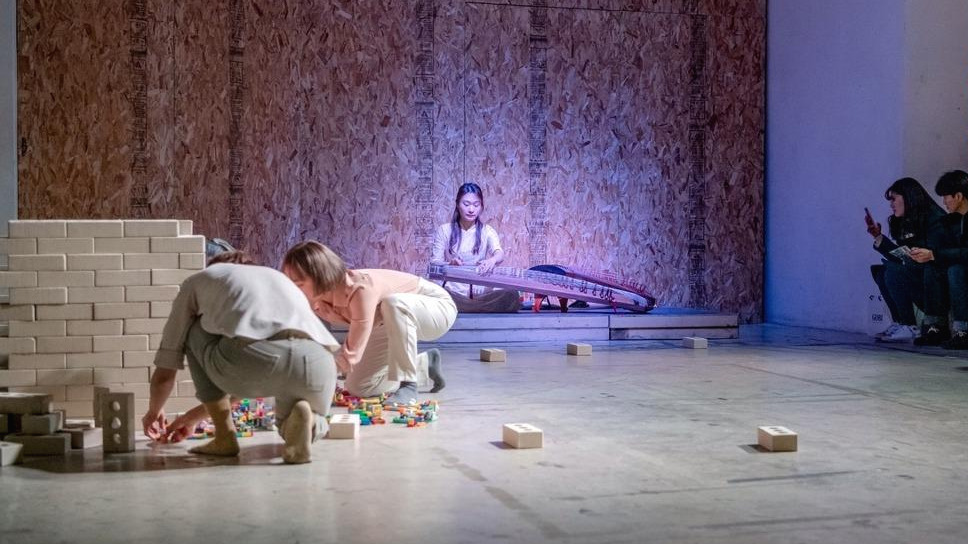 Then, what are your strengths as an educator?
My strength as a tutor is that I am a sister-like and friend-like teacher rather than an authoritarian teacher. Students feel close to me and often tell me stuff that they cannot even talk to their parents. The teachers I learned were always scary and strict, so I want to be a teacher who can make her students feel comfortable.
Yes, I remember I liked friendly teachers. Could you tell us about your proudest performance or experience?
I performed in Paris, France, 5~6 years ago. The project team consisted of gayageum, janggu(drum in Korean traditional music), daegeum(a Korean traditional bamboo flute), and two musicians who make electronic music. We worked for the music for two weeks and performed five times in another two weeks. At that time, as a side project, I performed at a small gallery. As soon as the performance was over, the audience asked a lot of questions. It was my first time being asked so many questions such as how gayageum is created, how the instrument sounds like, how I play, and so on. I was very proud to be a musician, and it was a refreshing experience that the audience sees Korean traditional music without any bias. They were so curious the whole time and didn't get bored. In Korea, there is a tendency that Korean traditional music is boring, so I truly appreciated their interests and enthusiasm.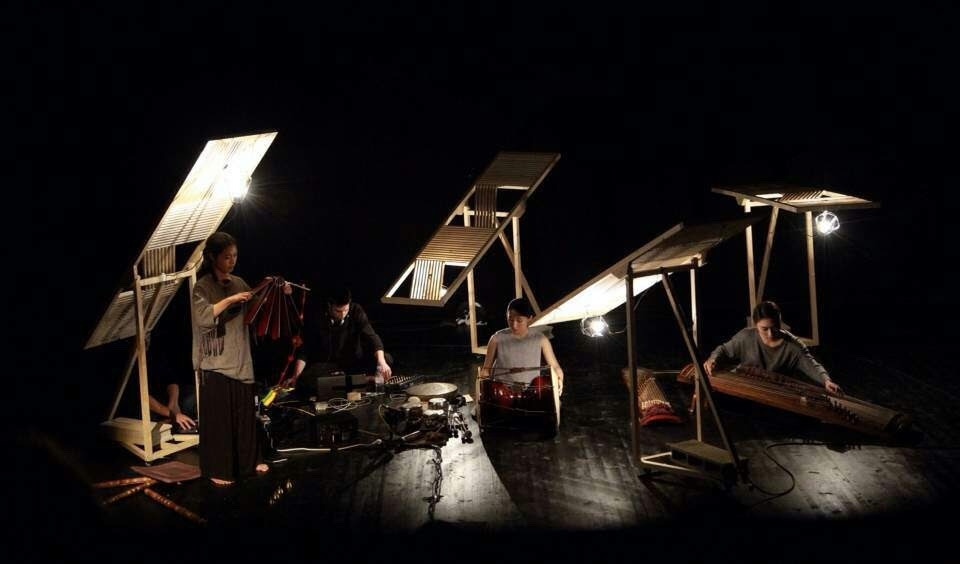 Then, when was the most challenging time?
I sometimes feel difficulties when I face reality. Gayageum itself is an expensive instrument, but when I sign up for competitions, I have to take lessons and change all the strings and anjoks, the bridges that support the strings. Playing gayageum or teaching is something that I can change and improve with my effort, but there are not many things that I can do when it involves money. I think making money may seem easier than working at the office because if you don't know, it looks like I just perform on stage for a few minutes and make money. However, the time to practice and my effort are not visible from the outside.
That is so true! I think a lot of musicians can relate to you.
What would be a word that describes you?
This question was one of the most difficult, but I would answer "adventure." Even though I didn't know much or didn't have any information, I just tried if I wanted to do something. I was the first female student council president in my college; I started to learn DJing just because I wanted to. Also, I was the first student who entered the Korean Music department at Seoul National University (the top university in Korea) as a student who went to a different college.
Moreover, I didn't like to travel that much when I was younger. But when I heard my friend had been on a trip, I thought, 'it's now or never to go on a trip.' So, I bought the non-refundable plane ticket, which departs after nine months from then. I went to Europe for over a month – ten days with my friend and three weeks by myself. It was my first trip to Europe. At that time, I had almost every bad experience that could happen on a trip. Yet, thanks to those experiences, I became brave when whatever happened on my next trips.
So, I can sum up my 20s as an "adventure."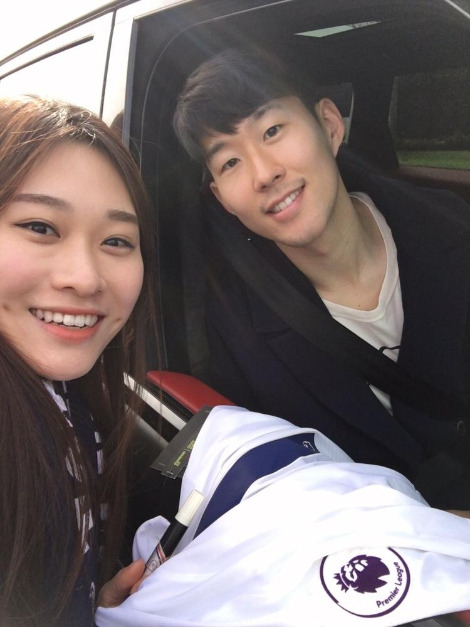 That's so nice.
If you meet yourself from five years ago, do you have anything to tell yourself?
It was five years ago when I went to Europe. I had been doing everything I wanted to do, so I have nothing to say to myself at that time. If I have to choose one thing, I wish I have studied foreign languages.
It is so amazing that you have already lived without regret. Then, is there any short-term goal for your future?
I want to release an album with my gayageum performance. I want to write songs, play them, and publish them.
Also, since I started YouTube, my goal is to shoot and upload videos steadily. I make two kinds of videos: Vlog with my daily life and cover songs in gayageum. I like gayageum so much that I often listen to cover songs that I recorded, so I want to shoot a lot of videos. I hope many people will like the sound of gayageum that I love.
What about your ultimate goal in life?
Well, I think I want to experience everything at least once. I want to try other things than music, travel to all countries, work at an office, play different instruments, or learn another language! As I have been adventurous so far, I will be adventurous in the future.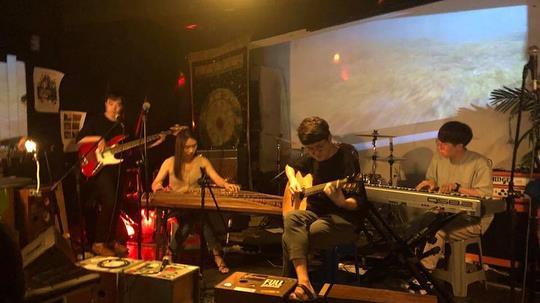 Hyojin, a previous interviewee, asked this question. As a freelancer, what do you think about marriage and parenting?
I am not too positive about marriage and parenting. Especially having children seems like that a mother's life, and her name is erased while giving birth and raising children. I hated that my mom was called Jin Hee's mom rather than her name. So, when I first meet the students and their parents, I ask the parents' names; I call the parents of my students with their names, and that is not common in Korea.
Moreover, when I look around my friends, it is hard even to sit crossed leg to play gayageum during pregnancy. It is tough to practice, and that leads to a hard time maintaining the job. That is why many peers, who have a child, cannot stay in their careers. I think it is harder for freelancers to start again after quitting their jobs.
Are there a lot of peers who quit their performing jobs?
Yes, there are so many. Some people quit after graduating from college, and some leave in their late 20s looking for different ways to make money. And many peers quit after getting married and having babies. It seems that over 50% of people quit their performing job before their mid 30s.
Those who work as freelancers and artists must have a lot of similar concerns.
Now, this is the last question. Do you have any questions you would like to ask for the next interviewee? I will interview someone who works in the U.S.
If the next interviewee is Korean, I wonder why she is working in the U.S.
And if she's American, I am curious about her perception of marriage and parenting. As I haven't been there, I wonder why she decided to marry and have children if she is married and has children.
---
My circumstances delayed the editing of this interview, so the latest news of Jin Hee was supplemented with an additional interview via video chat.
I interviewed Jin Hee, who works as a freelancer because I want to hear the stories of women working in diverse fields. I will continue to deal with the stories of women from diverse backgrounds continuously. If you have any questions about Jin Hee, please add a comment or send me an email to eunyoung91@gmail.com if you want to talk to her directly about her or your career.